Hi Dad!
The original images were photographs, taken in bright sunlight and processed a bit to try to remove colour casts that were picked up from nearby objects. It's very difficult to get the drawings to be lit uniformly this way, but the benefit is that the texture of the paper and the indentation of the lines is a bit more pronounced.
For now, I've replaced all of the images with scans to see how that looks. The downside is that it flattens everything. You can just about see the paper texture and indentations if you look very closely. On the other hand, it's very uniform and it looks neat next to the flat colours of the web page.
In the original photos, I maybe did too much colour correction, making the paper white whether it was really white or not. Some of the drawings are on paper which is very white, but others are on slightly yellow paper. I thought it might be nicer to retain a sense of the original paper colour, so I haven't made it white in the scans. What do you think?
Here are a few examples:
Hexagon-Circle-Square
Photograph (the paper is a bit wobbly, so it's not very uniformly lit):
Scan (doesn't pick out the colours so nicely, although I could brighten it):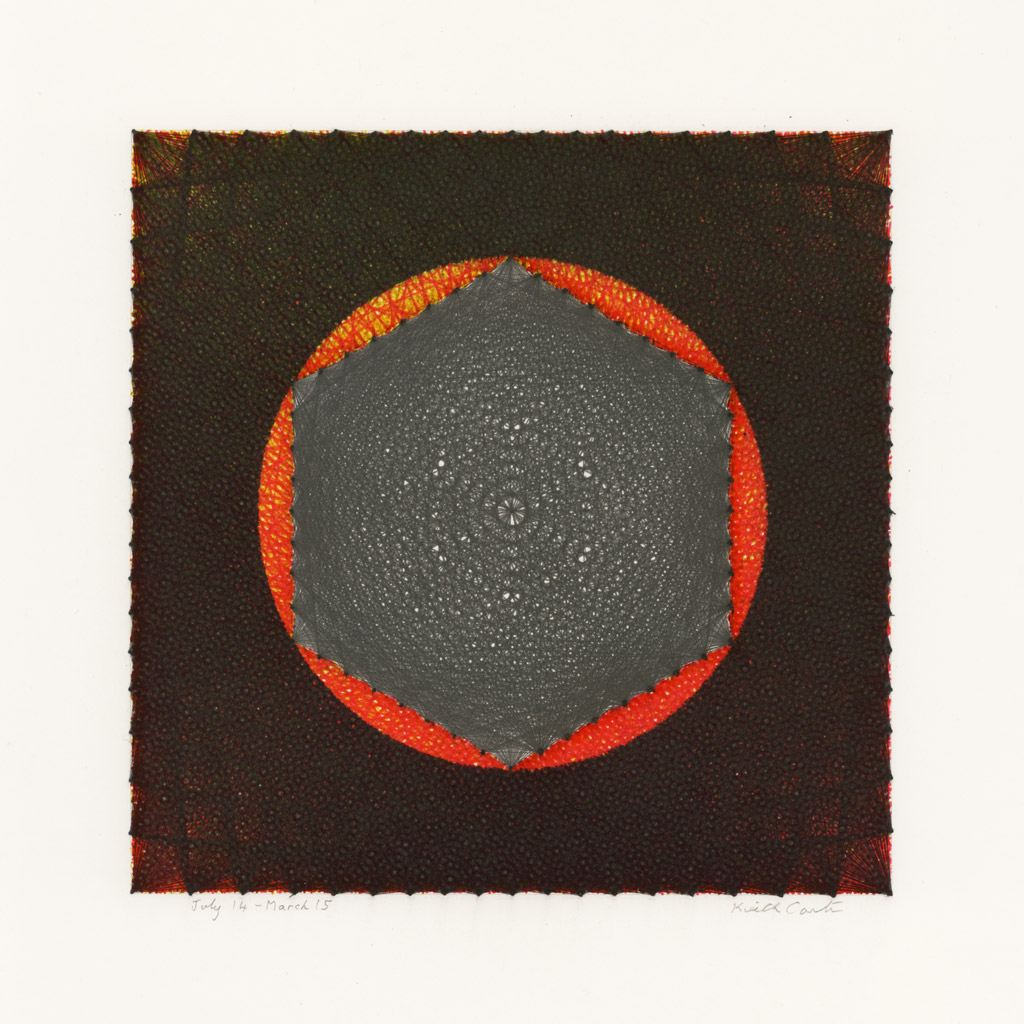 Squares
Photograph (picks up the paper texture nicely; I might have made it too grey):
Scan (very flat, allowed the paper to be closer to its actual colour):
Red Weave
The weave pieces lose out the most from being scanned. You lose all sense of depth. I'd like to try to re-photograph these with better lighting.
Photograph (I messed up the bottom of the photo while colour-correcting it!):
Scan:
I'm happy to make more changes, so do let me know if there's anything you'd like me to do!
-Neil